#Haiku Happenings #2: Jade Li's latest #Gogyohka for my current #haikai challenge!
Tao Talk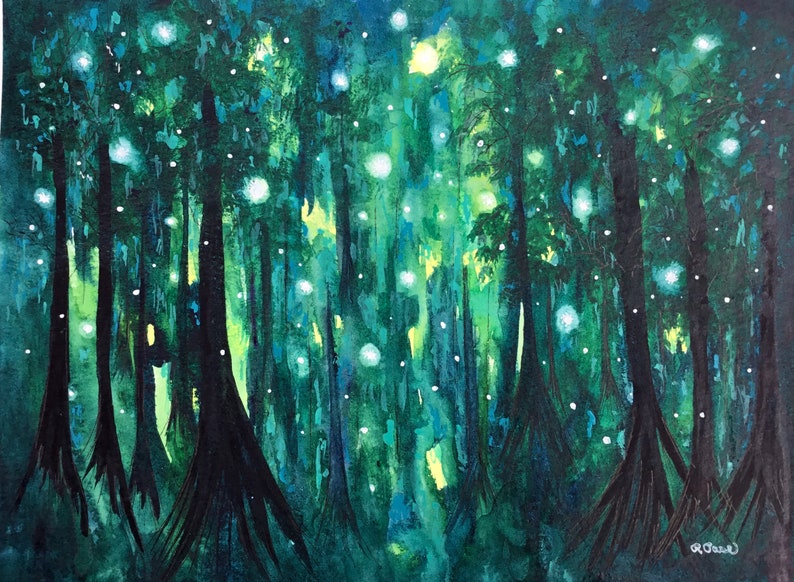 "Fireflies in the Forest," by Ramona Pase
Understanding the mysteries
of the language of love
takes warm midsummer nights
under the full moon –
fireflies signal lifelong devotion
Frank J. Tassone is the host of Haikai Challenge.  Frank says:
This week, write the #haikai poem of your choice (haiku, senryu, haibun, tanka, haiga, renga, etc.) that alludes to the Firefly.