#Haiku Happenings #7: Kim Russell's latest haiku sequence for Carpe Diem!
writing in north norfolk
final curtain falls
billowing like ocean waves
silencing the stars
final curtain falls
a veil across the sunrise
no more blackbird song
billowing like ocean waves
there is no applause
when the curtain falls
silencing the stars
dark clouds pass over the moon
the curtain's fallen
Kim M. Russell, 30th September 2018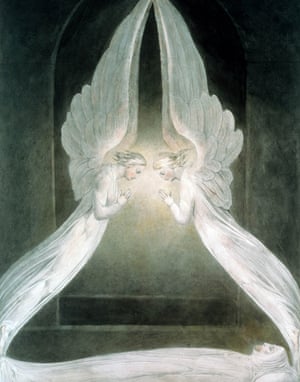 The Angels Hovering Over the Body of Christ in the Sepulchre by William Blake 
My response to Carpe Diem Weekend Meditation #52 Tagore's "Last Curtain"
In the last weekend meditation of September 2018, our challenge is to 'distil' a haiku from another poem by Rabindranath Tagore, which is called 'Last Curtain'. To add a twist, a further challenge is to create a troiku from the 'distilled' haiku.
Last Curtain
I know that the day will come
when my sight of this earth shall be lost,
and life will take its leave in silence,
drawing the last curtain…
View original post 100 more words